Watersports
---
Premantura Boat Rentals & Watersports offers a variety of water sports . Each of the water sport is accompanied by a trained instructor who makes sure that our guests have fun and are safe on their adventures on the water.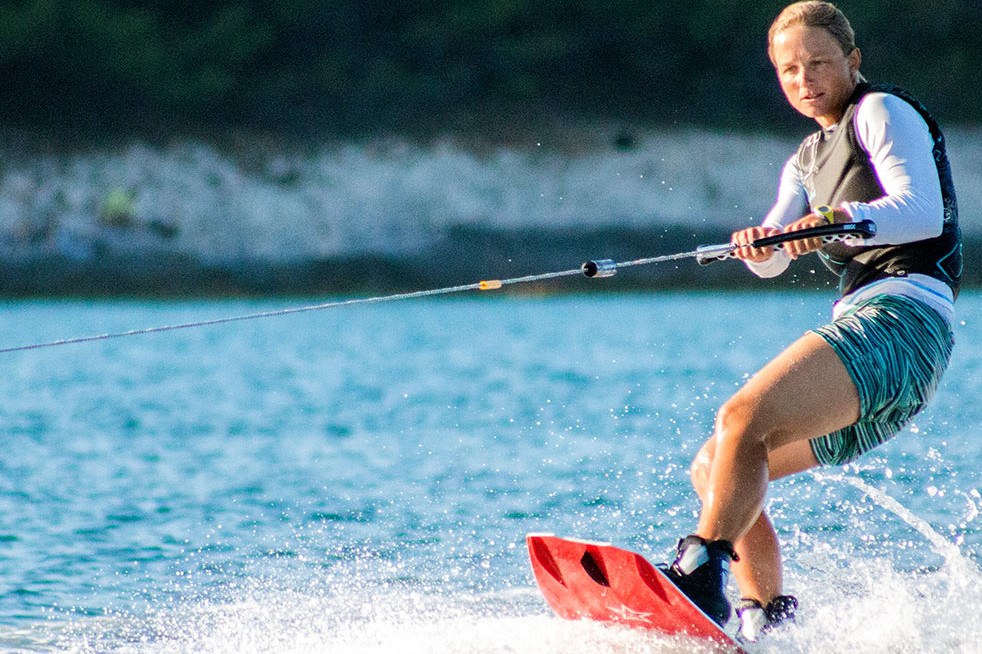 Wakeboard
All extreme sports require high degree of preparedness, physical as well as emotional strength, and stamina. Wakeboarding is one of such sports. In this watersport experience our guests rides over the surface of water using a flat and long wakeboard that is towed behind our jetski moving at a speed of 30 to 40 km/h.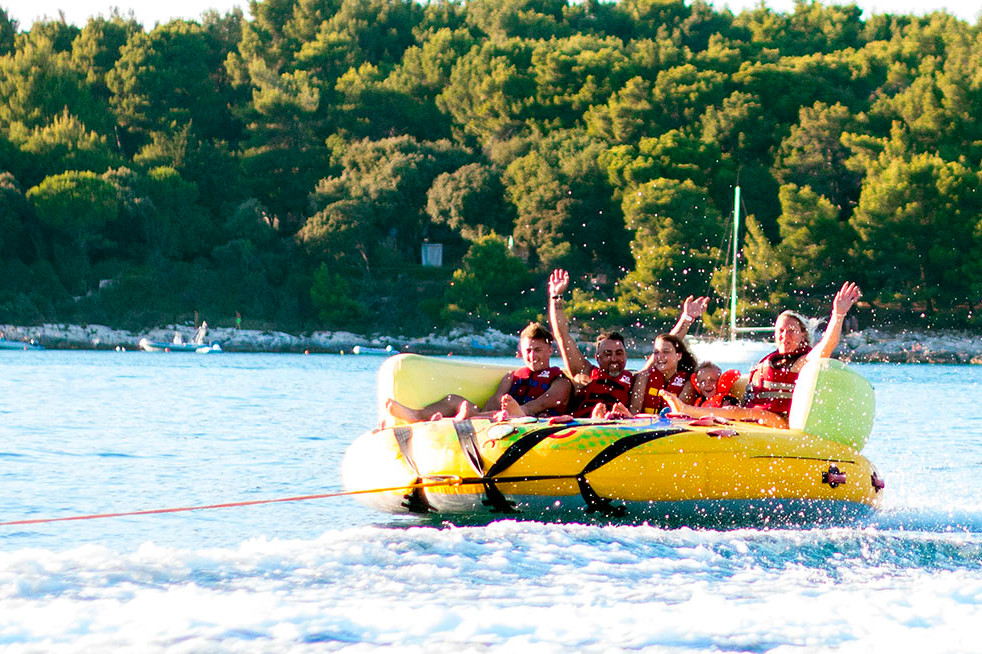 UFO - Aquarocket – family fun
Shaped like a floating couch that is pulled by our powerful 230 HP jetski. Experience the thrill and adventure on the water by taking a UFO Aquarocket ride.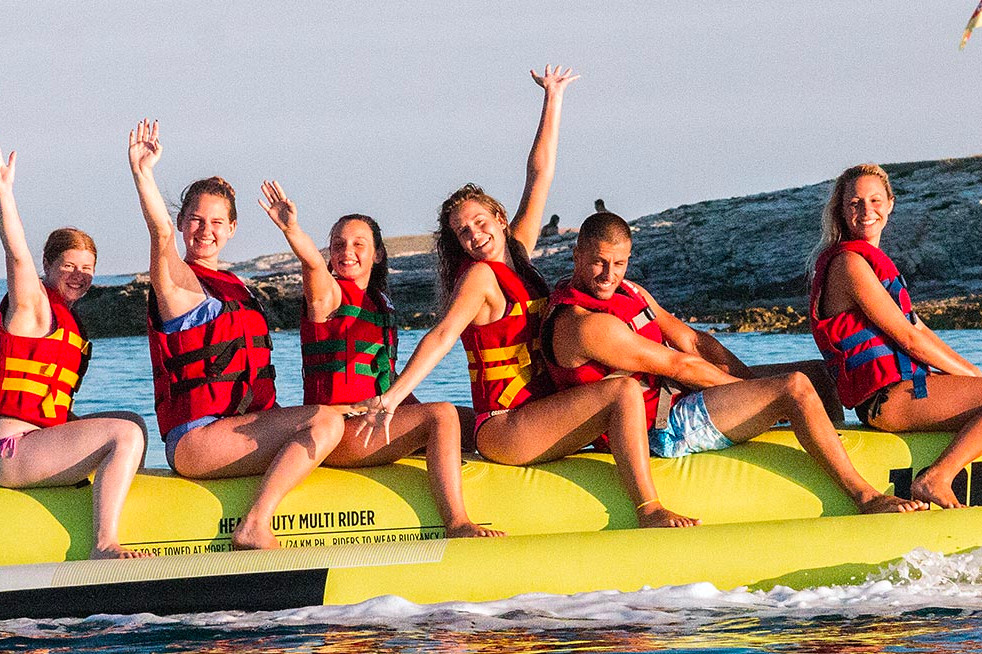 Banana - family fun
The concept of Banana Ride is pretty much similar as the UFO Aquarocket ride. The difference is that the floating banana is vertical in shape and does not have any edges, so the journey is thrilling and gives you a nice experience when passing the waves.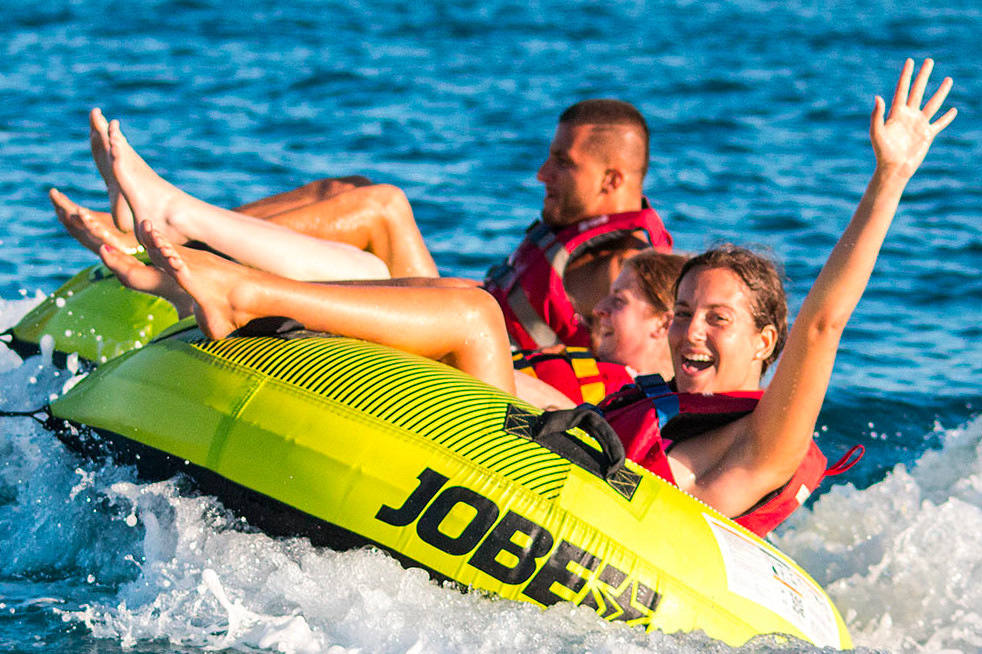 Tube Fun
Tubing is an entry level water sport that nearly anyone can take part in, from kids to senior citizens. Our fun tubes are pulled with Jetski 230 HP.